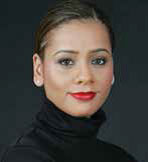 Miranda Brawn (Daiwa Capital Markets)
Miranda Brawn-Daiwa Capital MarketsMiranda Brawn has a background as an investment banker and barrister who is a regular business and diversity expert on television and radio. She has been named one of the most Powerful Women in London by City AM and was selected by the Financial Times as one of the world's top 100 BAME business executives striving to make the world a more equal and diverse place.
She has also been named one of the top 30 most inspirational Women in the City who are Champions of Diversity in the Brummel Magazine 2015. She has also been elected a Fellow of the Royal Society of Arts for her outstanding contribution to diversity and equality.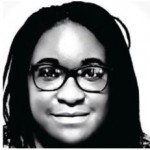 Musonda Kapotwe (Director, Citigroup)
Musonda Kapotwe-CitigroupMusonda is a Director in the Markets Legal Division of Citigroup. She advises the bank on regulatory matters which impact European fixed income and equity markets and is EMEA Counsel for Resolution and Recovery leading the implementation of "too big to fail" legislation for Citi's banks and subsidiaries in Europe. Prior to this, she acted as Citi's inhouse project finance counsel advising the bank on its participation in many transactions, including the US$24 billion Rosneft acquisition financing in Russia and the US$12 billion financing of Sadara Chemicals in Saudi Arabia.
She acts as global counsel for Citi Inclusive Finance advising on its flagship programme which has facilitated financings to over 900,000 micro-entrepreneurs, 80% of whom are women. She is a lay Governor at London School of Economics and a director of the non-profit International Lawyers for Africa.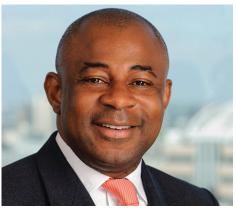 Solomon Wifa (Partner, Willkie Farr & Gallagher)
Solomon Wifa-Willkie Farr & GallagherSolomon Wifa is a private equity partner at the London office of top international law firm, Willkie Farr & Gallagher, which he recently joined in 2015. In 2015 Solomon was named "Financial Services Leader of the Year" at the Black British Business Awards. He is ranked as a leading adviser by Chambers UK, which notes, "Solomon Wifa is 'rigorous, intelligent and recognised for his technical knowledge." He was named to The Lawyer's 2013 "Hot 100" list and in the same year was named in the Powerlist as one of Britain's 100 most influential people of African or African Caribbean heritage.
Outside of work Solomon is a coach to his son's U9 rugby team and a big football fan. He recalls "….some years ago I got an opportunity to travel with Barcelona FC on their off-season tour to Japan. I hung around with the players and coaching staff and was introduced to a shy young star player who had not yet made the first team. That shy young star player turned out to be Lionel Messi!".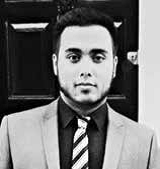 Shaheen Mamun (Trainee Solicitor – Milestone Solicitors)
Shaheen Mamun-Milestone SolicitorsA junior lawyer passionate in Human Rights, Shaheen Mamun is an astute advocate with a robust desire to improving better access to justice for many. He is an instrumental member at Milestone Solicitors who is open to increasing equality and diversity and pro-bono initiatives. As a Trainee Solicitor, he remains very active in holding Public Bodies to account in their decision making where particularly there has been a breach of policy, legitimate expectation and proportionality. His innovation and versatility is at the heart of his professionalism.
Shaheen currently serves as a Trustee to the Habeas Corpus Project, a charity who provides unique pro-bono legal representation to refugees and migrants to challenge Unlawful Detention in the UK.