Grace Ononiwu CBE
Director of Legal Services, Crown Prosecution Service
Category: BSN Lifetime Achievement Award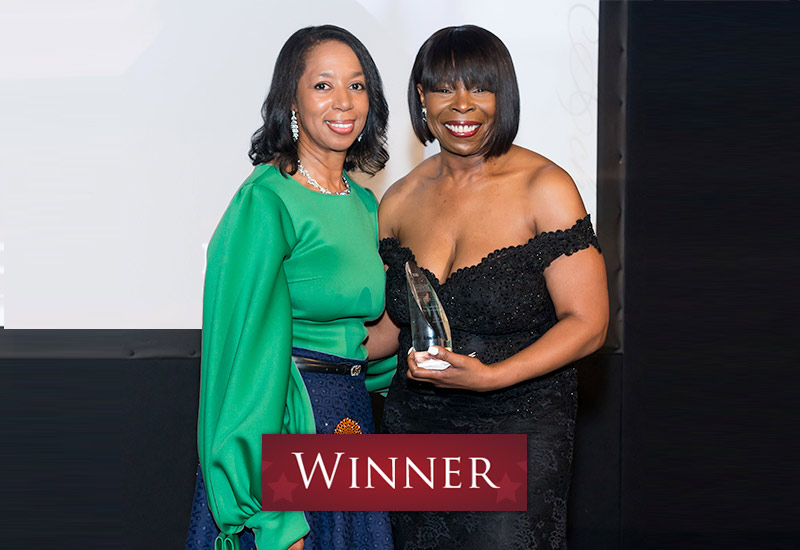 Grace was appointed as Director of Legal Services within the Crown Prosecution Service in April 2021, with responsibility for providing assurance to the Director of Public Prosecutions (DPP) on the quality of the legal decision-making and casework progression across a number of areas within the CPS. She also has thematic responsibility for legal guidance and development and is Head of Profession support.
Grace qualified as a solicitor in 1991 and joined a private firm of solicitors practising criminal law. She joined the CPS as a Crown Prosecutor and held a number of positions, which led to her appointment as Northamptonshire Chief Crown Prosecutor (CCP) in April 2005, making her the first African Caribbean to be appointed as a Chief Crown Prosecutor in the history of the CPS.
In 2009, Grace was appointed as Deputy Chief Prosecutor (DCCP) of what was then the largest CPS region, with responsibility for the London Districts. In 2012, she was appointed Chief Crown Prosecutor for the East of England Region, and in 2014 appointed Chief Crown Prosecutor of the West Midlands Region, making her the first woman and first black person to hold both posts.
Grace has made a significant contribution to the CPS Equality and Diversity agenda and was previously the Chair of the National Black Crown Prosecution Association (NBCPA). Grace was awarded the OBE in 2008 in recognition of her work with the CPS and received an Honorary Doctorate of Laws from the University of Hertfordshire in 2017, in recognition of her contribution to justice and the legal system, including her ongoing work to promote legal education.
In the 2019 Birthday Honours, Grace was awarded the Commander of the Order of the British Empire (CBE) for services to Law and Order and was included in the 2017, 2018, 2019 and 2020 Power List, which features 100 of the UK's most influential men and women of African, African Caribbean and African American heritage.
In October 2021, the Hertfordshire Law Court building was renamed the 'Grace Ononiwu Law Court Building', in her honour, with the official launch the Spring of 2022.