Category: BSN Lifetime Achievement Award
WINNER: Dr Sandie Okoro,
General Counsel HSBC Global Asset Management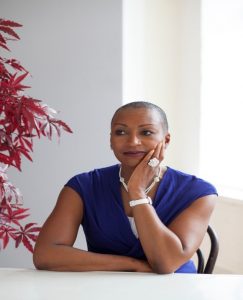 Sandie is General Counsel of HSBC Global Asset Management and Deputy General Counsel of HSBC Retail Banking and Wealth Management.
In July 2011 Sandie was appointed to the Management Board and the Panel of Experts of The Hague based Panel of Recognised International Market Experts in Finance (P.R.I.M.E. Finance) which assists with the settlement of international disputes on complex financial transactions. In late 2013, Sandie became a council member of the Human Rights organisation, JUSTICE. Sandie is also an ambassador for the Law Society's Diversity Access Scheme.
Sandie was named in the Powerlist 2015 as the fourth most influential black person in Britain.
Sandie received the 2014 Chambers Europe Award for Excellence for 'Outstanding Contribution to the Legal Profession'. For many years Sandie was a director of International Lawyers of Africa (ILFA) and from January to June 2014 she was its president.
In November 2014, Sandie was appointed to the Board of the Royal Shakespeare Company (RSC). She is also on the Equality Standards Panel of the Premier League. In 2014, Sandie was awarded an Honorary Doctorate in Law by City University in recognition of her career in business and law and her voluntary work.
More recently, Sandie was named in the Autumn 2015 edition of Brummell Magazine, as one of the top Inspirational Women in the City who are Champions of Diversity. In May 2016 Sandie was named by City AM as one of the Power 100 Women and in June 2016 she was named as one of the Financial Times's Upstanding 100 Leading Ethnic Minority Executives. In July 2016, Sandie was named as one of the 100 Women to Watch by the Female FTSE Board 2016.
Sandie has recently been appointed as World Bank Group's Senior Vice President and General Counsel.